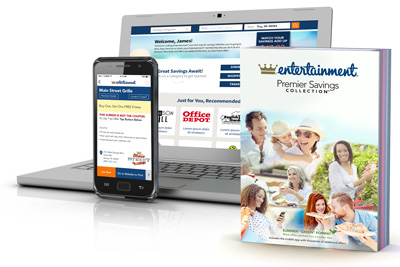 We are proud to offer the Entertainment Book! Filled with 100s of Coupons, the Book will pay for itself in days!
The Entertainment Book now offers the following features:
MOBILE APP: That's right, the new mobile app allows you to see coupons based on your current location!
ONLINE COUPONS: No matter where you are going, you can search for, and use, online coupons in other markets.